Links
Mormon Dems Page. Official Facebook page of MormonDems.  We encourage all to participate as long as comments are adding to the overall tone of our organization.  Please follow us on Facebook and join the discussion.
Mormon.org  The Church of Jesus Christ of Latter-day Saints is the official name of the religion commonly called the Mormon Church. We believe first and foremost that Jesus Christ is the Savior of the world and the Son of God. While our backgrounds and experiences are diverse, Mormons are united by a commitment to Jesus Christ. This site features members of The Church of Jesus Christ of Latter-day Saints sharing their stories and telling what their faith means to them.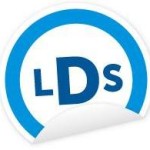 LDS Dems  Our mission here at LDS Democrats of America is to promote the full participation of Latter-day Saints in the Democratic Party. We do this by providing educational and social resources to progressive, moderate, and conservative Democrats who are also LDS and others who are interested in participating in a "no shouting" environment. We invite you to join us.
Mormon Liberals  This is a website for any who identify as Mormon to discuss the intersection of liberal politics and all things Mormon. This group is not partisan in nature, though it is intended more as a gathering place for Mormons who are left-leaning politically. Whatever your party affiliations may be, if you are interested in discussing the intersection of liberalism and Mormonism, then you've found the right place. We invoke and adapt Brother Harry Reid's statement, "I'm a liberal because I'm a Mormon, not in spite of it."
Twitter Follows:
@MormonDems – Official twitter feed.  Managed by Aaron.
@LDSDems – Official Twitter feed of the National Latter Day Saint Democrats.
@Dem0crats –  Satirical political feed. Managed by Matt.
@Whistlestar_PMM – Grant's twitter feed.
@CitizenAndy – Andy's twitter feed.
@RobTaber – Rob Taber: Mormons for Obama director.  Chair, LDS Democrats of America.
@JBeutler – Former American diplomat and fellow Mormon Dem.
@MormonLiberals – Official twitter feed of the Mormon Liberals group.